P3,000.00




Free Shipping



Contains 112 tablets per bottle.





The USANA® Essentials™
Chelated Mineral and Mega Antioxidant
(Classified as "Home Remedy Drug" by FDA)
For Total Body Health.
Providing the body with Optimum Cellular Nutrients : 13 Vitamins, 13 Minerals and more than 20 Powerful Antioxidants plus USANA's patented Olivol Which is a very powerful antioxidant against oxidative stress.
Anti-Aging
Better Sleep Quality
Extra Stamina during the day
Better Metabolism
Good Bowel Movement
Healthier More Radiant Skin
USANA® Essentials™ Mega Antioxidant Nutritional Facts
Mega Antioxidant bottle contains 112 tablets.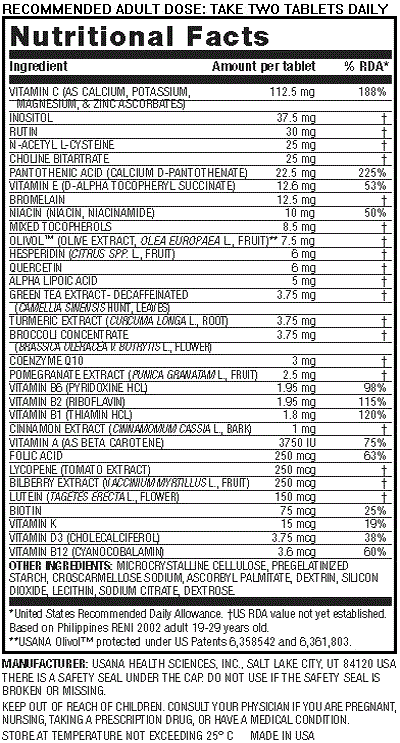 USANA® Essentials™ Chelated Mineral Nutritional Facts
Chelated Mineral bottle contains 112 tablets.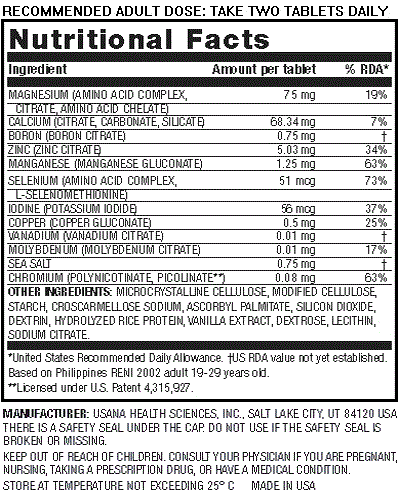 How to Use
Take two (2) tablets each of Mega Antioxidant and Chelated Mineral every day (morning and evening).